Brownie
---


name: Rorathe
body: Obitsu KM-031 body
head: Obitsu M-01-S
eyes: green
hair: varies
notes: This is Rorathe, or Rory for short! Hes my first boy, and I was excited and took lots of pictures!



This is him in his favorite wig. I like it too, it makes him look shexy!



This is Rory in his "Masquerade" type costume. He refused to wear a black wig, though I think it would have made the photo better.



Here he is playing with his "action figures" that I got at a thrift shop. Hes wearing the 80's Ken shorts I found with my old Barbie stuff. I thought a light pink fur wig would match best.



Heres my little kitty!!! (again in the 80's shorts)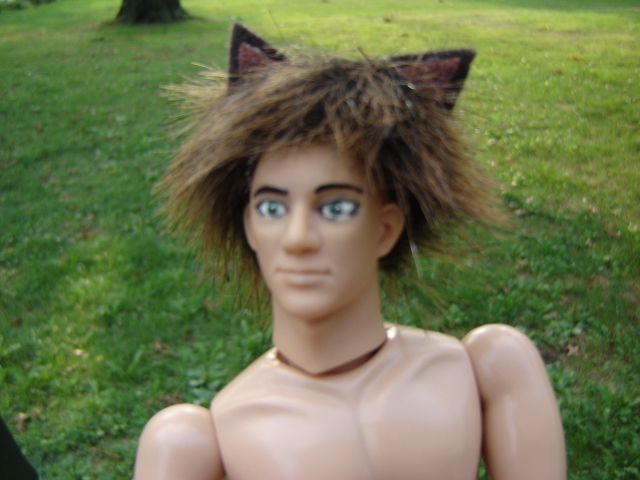 I know this is a bad pic, but I found this outfit at a dollar store. It came with the pants, jacket, boots (that fit!), a plastic gun, and bright orange skiis/poles. I broke the skiis, but the outfit part is great! He's wearing the coolest fur I have, its black and has purple hi-lites.



And here he is laying on the roof of our garage. (getting some rays maybe?)



All this posing must have made Rory thirsty!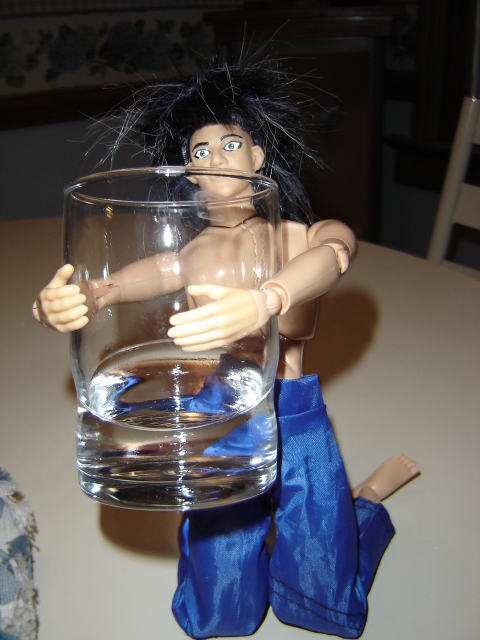 and I must say, you can get the obitsus to stand on one foot while being barefoot!



Rory: Bye!!! Thanks for looking at me!